Getting to know the Gatlin Brothers
Thank you for your interest in Larry Gatlin & the Gatlin Brothers. Concert fees will vary depending on MANY factors & considerations…...(hotels, air fares, back line, logistics, routing, sound & lights, catering, rider considerations, etc.). Let me know if I can help you in any way. We would love to work with you!
You might consider "ALL THINGS GATLIN". Since the Bros all work together & individually, we have several categories from which to choose….
Larry Gatlin & the Gatlin Brothers (full band) (Country & Gospel)
Larry Gatlin (solo) (Drug & Alcohol Recovery / Country & Gospel)
Steve Gatlin (solo) (Depression Recovery / Country & Gospel)
Rudy Gatlin (solo) (Drug & Alcohol Recovery / Country & Gospel)
Steve Gatlin / Rudy Gatlin (duet) (Country & Gospel / Drug & Alcohol Recovery & Depression Recovery)
As you can see there are many combinations of "ALL THINGS GATLIN" and I would be happy to discuss any of the above for your church, fair, festival, auditorium etc.
Larry Gatlin & the Gatlin Brothers have been dazzling audiences for more than 60 years.  It all began in Abilene, Texas in 1955, when Larry was six, Steve was four, and Rudy was two.  Since those days, the road the brothers have plowed has won them countless awards and has taken them to numerous concert halls, festival stages, national television shows and even the White House on several occasions.  The brothers have seen their music top the charts and touch the lives of fans of all ages.
The brothers grew up singing gospel music after listening to James Blackwood and the Blackwood brothers, Hovie Lister, the Statesman Quartet and many others.  The brothers would sing anywhere and everywhere people would listen.  As children their music has taken them coast-to-coast, even singing at the 1964 World's Fair in New York City.  They also recorded four Gospel records.
In 1966 Larry went off to college – studying English and law at the University of Houston.  In 1971, he auditioned for the legendary Imperials, Elvis' backup group.  He didn't get the job, but he met Dottie West, who was the opening act for the legendary Jimmy Dean, who would become one of Larry's oldest and best friends.  Dottie was initially taken with Larry's resemblance to Nashville songwriter Mickey Newbury.  Dottie told him one night in their backstage dressing room at the Landmark Hotel in Las Vegas, "Larry, you look so much like Mickey Newbury, you've just got to be able to write great songs."  After the gig in Vegas, Larry went home to Houston, wrote eight songs, sent them to Dottie, and she sent him a plane ticket to Nashville.
Through Dottie, Larry met Kris Kristofferson, who became a champion on Gatlin's talent as a writer and singer.  Kristofferson introduced Larry to Fred Foster at Monument Records, which resulted in a contract with the record label.  His first album, The Pilgrim, was released later that year.  Johnny Cash wrote the liner notes for his first album, and dubbed him "The Pilgrim," which is what he called Larry until the day he died.  Steve and Rudy were still in college at Texas Tech University and moved to Nashville in 1975 to sing backup with Tammy Wynette.  The two of them joined Larry in the summer of 1976 to form Larry Gatlin & the Gatlin Brothers.  
By 1976, the Gatlin Brothers were in the fast lane, thanks to the chart-topping success of the Grammy Award-winning "Broken Lady."  The hits continued throughout the rest of the decade, including their signature song, "All the Gold in California," soon to be followed by "Houston (Means I'm One Day Closer to You)."   The number one hits continued throughout the next decade with "I Don't Wanna Cry," " I Just Wish You Were Someone I Love," "Statues Without Hearts," "Love is Just a Game," and "Night Time Magic."  In addition to being inducted into the Grand Ole Opry in 1976, the trio was nominated for awards by the Country Music Association, the Academy of Country Music and the Music City News Awards, among others.  "We won some of  'em too," say Larry.
The brothers continued to tour through out the 80's.   In 1992, they decided to take some time away from the road.  That year they embarked on their "Adios Tour" and released an album of the same title.  Upon completion of the tour, Larry would go on to Broadway to star in the hit musical, "The Will Rogers Follies," as Steve built a theatre in Myrtle Beach, SC and Rudy starred in a production of "Oklahoma" in Branson, MO.  In early 2002, the brothers decided to tour on a limited basis, recorded a new a album, Pilgrimage, in 2008 and are still performing 40-50 dates a year.  In 2015 the Gatlin Brothers received a Lifetime Achievement Award from the great state of Texas.  This past year they were inducted into the Texas Cowboy Hall of Fame in Ft Worth, Texas.
As the brothers begin their 61st year singing together, they are looking forward to the next adventure.  We are grateful to God for our fabulous run and we can't wait to see what else He has in store."
"We have been very blessed and grateful for the many fans who have stayed with us over the years," adds Steve.  "You have impacted our lives more than you can possibly imagine."
Rudy adds, "One of the nicest things fans can say is that we are still singing & playing better than ever & that's nice to hear."
In addition to touring, the brothers recently released a new Gospel album titled, Larry Gatlin & the Gatlin Brothers – The Gospel According to Gatlin.  Larry says, "The songs are a little edgy, a little bit different.   Steve, Rudy and I didn't get where we are by playing it safe.  We have always pushed the envelope, we have always crossed borders others were afraid to cross and we're not going to stop now… and that's the Gospel According to Gatlin."
Listed below are a few of the awards, tv shows & venues the brothers have worked.
AWARDS, TV SHOWS, & VENUES
1964 World's Fair New York City, New York
HEW HAW
HEW HAW HONEYS
Barbara Mandrell TV Show
Merv Griffith TV Show
Mike Douglas TV Show
Gatlin Brothers ABC Special TV Show
Solid Gold TV Show
Dinah Shore TV Show
John Davidson TV Show
SALUTE w Dick Clark
Johnny Cash Special TV Show
Crook & Chase TV Show
Midnight Special w Wolfman Jack
Love Boat
Marty Stuart TV Show
Larry's Country Diner
Jason Crabb TV Show
Pop Goes the County
Marty Robbins TV Show
Ralph Emory TV Show
Tommy Hunter TV Show (Canada)
Bill Gaither Videos
Carnegie Hall (New York)
AT & T Stadium (Dallas)
Wembley Stadium (London)
Death Valley (Clemson University) 
Super Dome (New Orleans)
Madison Square Garden (New York)
Pontiac Silverdome (Pontiac)
Astrodome (Houston)
Reliant Field
Nissan Stadium (Titans Nashville)
Yankee Stadium (New York)
Rose Bowl (Pasadena, CA)
Candlestick Park (San Francisco)
Forum (Los Angeles)
Ryman Auditrium (Nashville)
Grand Ole Opry House (Nashville)  
40 years members of Grand Ole Opry
Sung for 5 of last 7 US PRESIDENTS    
Reliant Field
Nissan Stadium ( Titans Nashville)
Yankee Stadium ( NYC)
Rose Bowl (Pasadena, CA)
Candlestick Park (SF, CA)
For More Information visit The Gatlin Brothers Website.
_______________________________________________________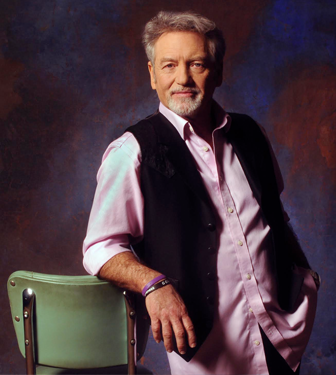 Larry Gatlin was born in 1948 in Seminole, Texas, the son of a driller in the oil field. The oldest of the three Gatlin brothers, he was by age seven, already accompanying younger brothers, Steve and Rudy in singing at family and church events.
After high school, Larry went to the University of Houston on a football scholarship. Larry majored in English and developed "a love affair with the English Language" that later served him well in his songwriting.
On the strength of his songwriting talents, Larry Gatlin became known throughout the Nashville music industry. While Steve and Rudy were finishing college, Larry was already touring the small club and listening room circuit as a solo act, looking forward to the time when he could afford to expand his live show to include his brothers.
From 1976 to 1992 the brothers toured extensively throughout the United States, Canada and overseas. They racked up hit after hit and and banked some of the most prestigious awards in the industry. Larry penned every Gatlin Brothers hit you've ever heard. Larry Gatlin has written songs that were later recorded by Elvis Presley, Glen Campbell, Barbra Streisand, Johnny Cash, Kris Kristofferson, Charlie Rich, Johnny Mathis, Dottie West and many more. December of 1992 marked a farewell to concert touring for the Gatlin Brothers as they completed their ADIOS TOUR with a CD of the same name. Then came a major turning point in his career. Larry took the lead role on Broadway in the Tony Award-winning musical "The Will Rogers Follies." The musical then toured throughout the nation to rave reviews.
Throughout the next decade Larry would go on to write an autobiography, All The Gold In California, record a solo album, In My Life, and would occasionally tour solo.
In the early 2000's the brothers reunited for selec?ve road dates and 2008, recorded their first album in nearly two decades, Pilgrimage. In 2015 the brothers celebrated 60 years of making music together and released a new album, The Gospel According to Gatlin.
Larry currently resides in Nashville with the love of his life, Janis, to whom he's been married for over 44 years. They are the proud parents of two children, Josh and Kristin. He is also "Papa" to Kristin's daughters, Parker and Campbell.
__________________________________________________________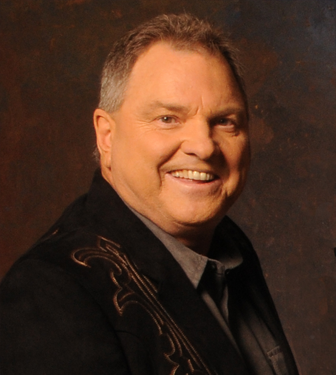 Steve is the middle Gatlin brother. Born in Olney, Texas in 1951, he recalls how he and his brothers sang together in church anywhere, anytime, & to anyone who would listen. Growing up in Texas, music, sports, & church activities occupied his time. As kids the Gatlin Family , as they were known then traveled coast to coast in the summers & recorded 4 gospel records.
After graduating from high school in 1969, Steve attended Texas Tech University in Lubbock, Texas where he graduated in 1973 with an elementary education degree. He taught in Lubbock for 1 year along with his wife, Cynthia, who was also a teacher.
As luck would have it, Tammy Wynette made a concert appearance shortly after hiring Steve's younger brother Rudy and sister LaDonna, and invited him to join them as her new back up singers. They called themselves "Young Country." Not long after that, Steve was packing and moving to Nashville , working for Tammy.

One of Steve's life-long dreams was for he, Rudy and Larry to get the opportunity to work & record together again.
Shortly after moving, his dreams were realized, as they recorded their Grammy Award-winning hit Broken Lady, even though they were not touring together. That soon changed. Opportunity knocked allowing Steve & Rudy to join Larry, recording hit after hit. Steve soon took on many daily responsibilities for the brothers, coordinating tours, recording schedules, interview requests as well as singing and playing bass. He has also produced 3 Christmas CD's for the brothers.
On his own he has starred in 3 major production shows, recorded 3 CD's, one big band swing, one Gospel, and a children's CD. He also speaks at churches and various events sharing his life experiences, focusing on his recovery from clinical depression & anxiety disorder. Steve is quick to say he is very blessed and believes in a loving God whose mercies can be seen "morning by morning."
As Steve says, he is still married to the " love of my life," Cynthia and resides not far from Nashville in Brentwood, TN. They have 3 beautiful daughters, Ashley, Allison, & Aubrie who have all married & have families of their own, blessing Steve & Cynthia with 7 grandchildren.
__________________________________________________________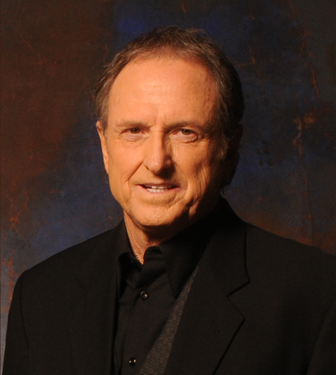 Rudy was raised on gospel music in a musically talented family with his mother playing the piano and his father playing the guitar. They taught him to sing harmony, listening to the albums of gospel groups like the Statesmen Quartet and Blackwood Brothers Quartet. Rudy was just two and-a-half when big brother Larry, age six, convinced their mother he was ready to join him and Steve, age four. Winning a talent show in Abilene, Texas, they started singing in church, on radio and the "Slim Willet Show" on KRBC-TV.
A musical career continued for Rudy and his brothers while mixed with school, sports and church. College separated them except for holidays and summer appearances until they converged on Nashville in the mid 70's.
There the brothers recorded 'Broken Lady' for Monument Records, becoming a #1 hit and winning the Grammy for 'Best Country Song'. "It was just unreal! We went to LA, rented tuxedos, a limousine and had the time of our lives. You can tell we're country boys, we fight for the front seat of the limo!"
The Gatlin Brothers recorded numerous CD's and toured extensively throughout the United States playing sold out concerts, fairs and Las Vegas. The Academy of Country Music (ACM) honored them with awards for Single of the Year for 'All the Gold in California' and Album of the Year for 'Straight Ahead.' They performed on the Country Music Association (CMA) awards shows, country music specials like The Barbara Mandrell Show, The Johnny Cash 25th Anniversary Show, CBS's 'Country Comes Home,' Good Morning America and the Tonight Show starring Johnny Carson and Jay Leno. 'The Gatlin Brothers Special' aired on ABC. Recently, they appeared on The Jimmy Kimmel Show. Their travels also included country music festivals in England, Scandinavia and the most popular TV shows like 'Musicladen' in Germany. "You name a TV show and we've probably been on it"!
In addition to numerous tv appearances, they performed for special events at the White House and Ford Theater, at the invitations of Presidents Carter, Reagan and Bush, with special appearances at Camp David for President Bush and the Presidential Inaugurations for President Reagan, President Bush and most recently President George W. Bush.
Rudy starred in the role of 'Curly' in Rodgers and Hammerstein's 'Oklahoma', and the part of 'Frank Butler' in Irving Berlin's 'Annie Get Your Gun.'
Rudy is involved with several charity golf events throughout the country. "I'm always happy to do whatever I can for these great causes, especially if there is a little golf associated with. He also stays busy with his children Austin and Lauren! "Although they are grown, I still try to stay involved in their activities, when I'm allowed!"
Rudy performs on his own and sometimes speaks at various corporate events, associations and civic organizations, sharing his personal experiences as an entertainer, father...inspiring and motivating people with his unique message and talent.
As Rudy says, "We can't measure success simply on the number of hit records we have had, or the number of awards we have won. Success must also be measured in terms of the people we have helped along the way, how fully we have used the talents with which we have been blessed and what we have contributed to help the team around us."