Gold City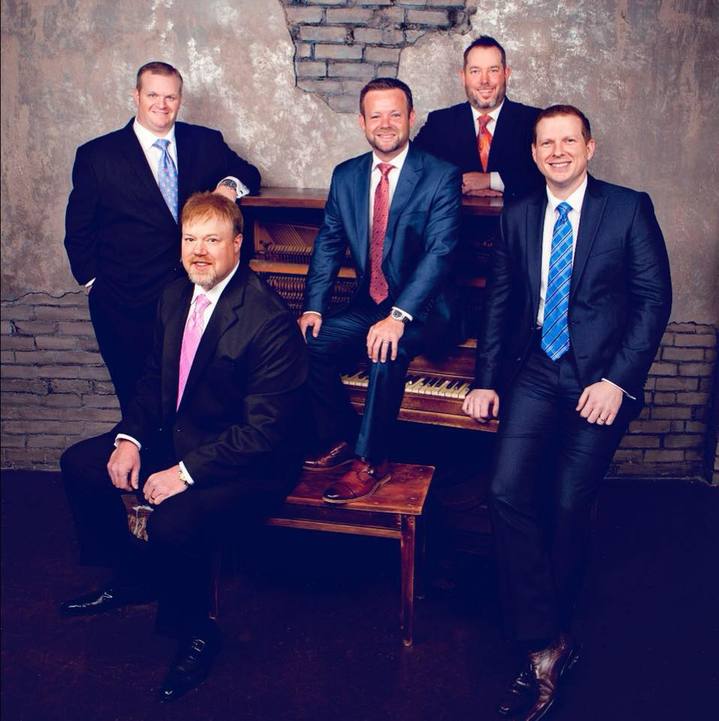 Since 1980, gospel music lovers world-wide have been in love with the trend-setting style of Gold City. With ten number one songs, this Dove Award-winning quartet has achieved legendary status as they have remained atop the gospel charts consistently in each of the past four decades. They have won over 60 Singing News Fan Awards as a group and among the individual group members, and they've introduced some of the most important songs in all of gospel music to audiences everywhere, including "Midnight Cry," "Under Control," "I'm Not Giving Up," and "In My Robe of White." In 2017, the prestigious Gospel Music Association inducted them into the Gospel Music Hall of Fame.
Some of the most talented and notable names in gospel music can trace their roots back to Gold City including Ivan Parker, Brian Free, Mike LeFevre, Jay Parrack and many others. At the helm to lead this group since its inception has been Southern Gospel Music Association Hall of Fame Bass Vocalist Tim Riley, who remains a vital part of this group although no longer touring. His constant support, encouragement, and prayers are perpetually felt by those carrying on the grand tradition of Gold City today.
Currently, Daniel Riley is at the helm of the present-day Gold City that continues to regularly tour the United States as well as several foreign countries making great music. His leadership and outstanding baritone voice make up the foundation of this quartet that is carrying on the legacy that was established by his father's generation. He is joined by three outstanding vocalists who continue to produce music that inspires and uplifts their fans while keeping that trend-setting style and standard for which Gold City has always been known Scott Brand brings a powerful lead voice to the group, which he uses with great energy and passion. Although he's the newest member, Scott is quickly becoming a fan-favorite. Thomas Nalley's clear tenor and inspiring testimony are being welcomed by all who hear him. He sings with clarity and confidence, and the assurance of the one about whom He's singing. Hand-picked by Tim Riley for the bass position, Chris West's booming bass voice puts the finishing touches on what will be the Gold City sound for the next decades to come. Chris' personality is a favorite at the product table as he never meets a stranger and loves visiting with the group's fans.
It is a great thing when the baton is passed from one generation to another, and as Gold City moves into the future, it is clear that the group is in good hands—and good voice as folks everywhere are discovering night after night. This hit songs, the stellar vocals, and the class and style that have always been still are unmistakably Gold City.
CONTACT APRIL POTTER AGENCY FOR BOOKING OR FOR MORE INFORMATION