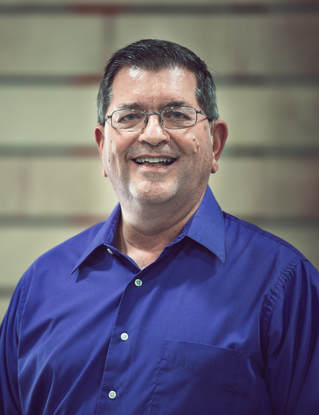 ​GREG GETZ
Greg Getz is a skilled professional in legacy coaching and business networking. In 2016, he founded Legacy Initiative Network (L.I.N.) with the purpose of guiding the top influencers in business and non-profit to shift from financial metrics to human stewardship. He teaches businesses and organizations to leave a true legacy by analyzing vision, culture, team behavior, stewardship, and community impact. Greg leads a team of deeply committed leaders helping to strategize and create a plan that produces increased loyalty, enhanced productivity, decreased attrition, achieve dreams, contagious leadership, and more. L.I.N. strives for a multiplicity of transformation that results in company morale, vibrant families, and healthy communities.
Raised in Central Illinois in a multi-generation farm family, Greg Getz learned the work ethic of farming, but a severe hearing loss at age 3 from a poorly-tested drug prevented him from carrying on the family tradition. A preference for the outdoors and a love of creativity drew him to the University of Illinois where he graduated with a degree in landscape architecture.
After college, Greg and his brother successfully started Getz's Edgemor Nurseries which expanded into a retail garden center, tree nursery, wholesale greenhouse. With over 600 clients, they quickly became a leader in the regional industry in horticulture, design, and employee development.
After leaving the lawn care business, Greg has launched multiple faith-based training and educational organizations both online and in multiple regions of the United States.
Greg describes himself as "deaf in one ear and can't hear out the other." Whether one-on-one or in front of an audience of 10,000, Greg promises an inspiring presentation displaying how he has overcome his severe hearing loss. His struggle to find a level playing field has left him compassionate for the underdog, expectant for the underachiever, and passionate for the committed at any level. Persevering in his schooling through front row seats and lip reading, Greg graduated from grad school with honors and continues to leap over barriers through the contemporary technologies of email and texting.
Greg has 3 adult children and 5 grandchildren. He lives with his wife, Sara Jean, in Fort Wayne, IN.
Greg's Speaking Topics
Coaching Employee Development (Coaching Principles)

Creating a Teamwork DNA (Team Development)

Greasing the Skids of Personal Influence (Four Fields)

Understanding Life Stories for Team Synergy (Life Mapping)

Understand How You Affect Others (DISC & EQ)

Simple Principles for Complex Problems

Balancing the Table of Life

The New Ancient Leadership Model (APEST)

Exponential Relational Skills Utilizing Temperaments (DISC)
CONTACT APRIL POTTER AGENCY FOR BOOKING OR FOR MORE INFORMATION