Ironglide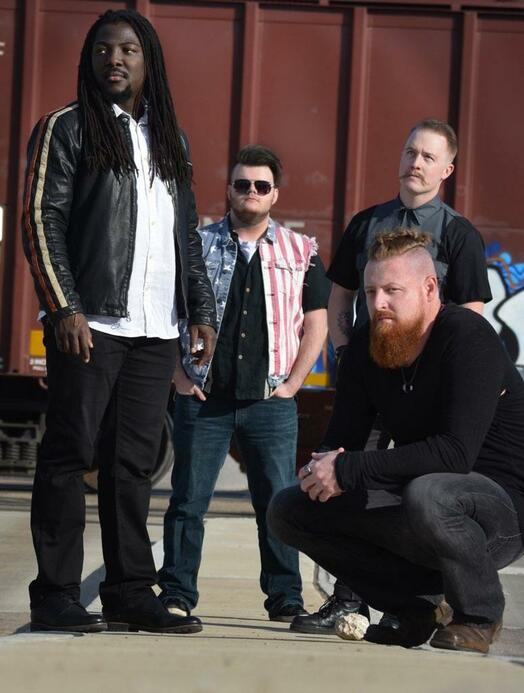 Ironglide is a Rock & Roll / Southern Rock band that was formed in Nashville, TN in 2013. They have shared the stage with gold and platinum selling artists such as Hinder, Saliva, Saving Abel, Nonpoint, Adelita's Way and others. They have performed in front of crowds of up to 25,000 people, won Z97.5's Battle of the Bands. And were chosen as finalists in Belmont University's Rock Showcase, being one of only four bands chosen out of over 50 submissions.

Ironglide is led by (Vocalist/Guitarist) Jay Dee. Jay served in the military before graduating from Nashville's Belmont University with a degree in Music Business. Isaac(Guitar) holds a degree in Music Performance from The Academy of Contemporary Music in Oklahoma City. Clay(Bass/Piano) is finishing his degree in Music Production, and Julien(Drums) is a percussionist savant from Cote d'Iviore in West Africa with a degree in Business from The University of Central Oklahoma.

Ironglide draws on all the things we all love about iconic classic rock and blends them with the best aspects of today's modern rock. Their sound is pure rock with complex instrumentals and authentic lyrics that leave you feeling big emotion and always wanting more.

Live shows are filled with adrenaline fueled performance, heartbreaking songs of loss and love, and good ol' fun-loving rock! From the first note to the finale, you will be enthused, enthralled, and entertained by this band's skill, energy, and rock and roll soul!