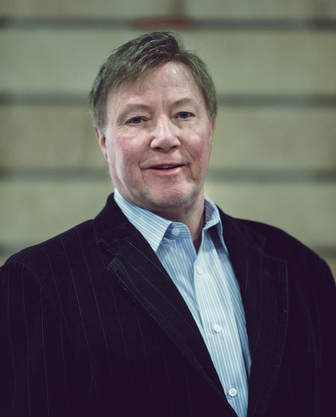 JT Stewart
is the president of JT Stewart Enterprises based in Cincinnati Ohio. The mission statement for JT Stewart is, as outlined in his best-selling book "PowerAchieving," to "help people turn potential into reality." By using the personal and corporate mission statement of helping people turn potential into reality, Stewart has launched and been involved in developing several products and businesses.
J.T. Stewart developed a public relations firm that gained publicity for clients on every media outlet including USA Today, taking his company into the arena of sports and entertainment. After having produced concerts Good Morning America, 20/20, and the Wall Street Journal. Stewart focused on for such notables as Country Superstars Travis Tritt, Trisha Yearwood, fusion jazz greats Spyro Gyra, and Gospel legend Russ Taff, Stewart refocused his company into representing sports and entertainment figures. Stewart became an agent/ manager to NFL and NASCAR stars. Stewart has worked with and represented baseball legend Pete Rose, NFL player and Geico pitchman Ickey Woods, NASCAR driver Chad McCumbee, and UFC Fighter Rich Franklin. It was while working with other athletes that JT was contacted by a little-known clothing brand called American Fighter.
After meeting Jeff Adler, the president of American fighter, JT was retained to help develop, market and grow the brand. Prior to retaining JT, the American Fighter brand did only $20,000 in sales. After one year of working with American Fighter, sales went from $20,000 to $250,000. Sales increased every year until they peaked at $600,000 over a five-year period. While growing the brand, Stewart also became the business manager for UFC star Rich Franklin. American Fighter Apparel was the sponsor of Franklin. He was able to combine both tasks to create a successful growing apparel brand. Stewart became a partner in the American Fighter brand. The American Fighter clothing brand was licensed to Affliction Clothing and then later sold out right. The American Fighter clothing brand had revenue of $12 million per year when sold in 2015.
After selling American Fighter Clothing to Affliction, Stewart and Adler then partnered to create Sprocket Entertainment. Sprocket Entertainment produces both business and entertainment productions. Sprocket produces the production "4192: An Evening With Pete Rose Live." The show, which features Hit King and baseball legend Pete Rose, tours throughout America during baseball season. JT Stewart is a sought after speaker for business groups, churches, and civic groups. Stewart produces business events under the title of "Business Breakthrough Events." These events often feature celebrity presenters. Business Breakthrough's next event will feature Kevin Herrington- an original Shark on the TV show "Shark Tank," and Gigi Butler, the founder of cupcake franchise Gigi's cupcakes. Stewart has a passion... and track record... for taking ideas and growing them into moneymaking ventures.
CONTACT APRIL POTTER AGENCY FOR BOOKING OR FOR MORE INFORMATION