Comedian Mickey Bell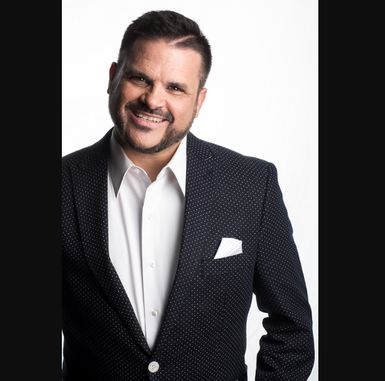 From an early age, Mickey has always been the one to stand out in a crowd. Not because of his awesome size but from his ability to lighten up any mood or situation. He is no stranger to the stage since he started standing in front of people since the age of 10.
​
An evening with Mickey is not just a night to laugh but it will be a moment to learn and be challenged. This Pastor gleans from his own past mistakes to help teach others how to make a comeback. He is a walking testimony of how to get your life back. After battling depression to the point of not wanting to be seen in public, Mickey has had a major turn around. He has made it his life's purpose to make sure everyone else laughs and gets the help they need.

His story is needed around the world to encourage men and woman who have found themselves victims of their own bad decisions. In a world where we are seeing many Christian leaders removed from positions, someone needs to come along and share with them that God is not finished with them yet.

Mickey is also a great motivator. Used in the corporate setting, he is able to promote your company's message to enhance productivity within your own establishment.



I wholeheartedly recommend Pastor Mickey Bell to emcee your next event. This was the first year we decided to enlist a professional emcee for our benefit concert, and I'm so glad we did. Pastor Mickey kept the evening on schedule, kept the audience engaged between performers, and provided many laughs especially when drawing for door prizes. I had several people tell me what an enjoyable evening they had frequently mentioning Pastor Mickey as one of the reasons. Honestly, having not met Pastor Mickey in person until the concert, I was a little apprehensive. But, after meeting him, my worries were put to rest. From the first minute we met, I felt a common spirit with him, and he continued to gain my confidence as the evening progressed; so much, that I enlisted him to speak just before the love offering was collected, a task that I had always reserved for myself. I am so thankful that I did; the love offering collected was almost twice the amount we had collected the prior year. If you want to enrich your next event, consider asking Pastor Mickey to be a part of it. I promise you won't be disappointed.

Jolanda Hutson | Executive Director
Good Samaritan Health Clinic of Cullman