Upland Road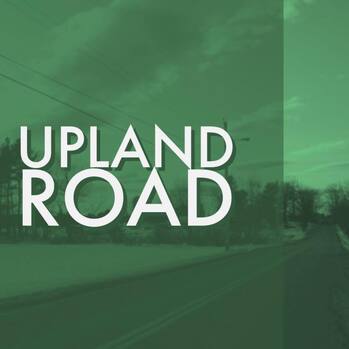 About

Upland Road is an acoustic trio based in the Chattanooga, TN area. We play a mixture of acoustic folk and rock music from the '70's to today. Influenced by artists such as Gordon Lightfoot, James Taylor, Dan Fogelberg, Sting, John Denver, and more.

Every path begins somewhere. For me, the long and winding road of a life playing music began on a surprisingly straight road called...Ridge Street.

Growing up as a "farm kid" in a small town in Maine, there was always something to do. Yet somehow, with all of the "regular" stuff one is responsible for growing up on a farm, many of my earliest and most enduring memories revolve around music...

Singing "The Holy City" with my dad at South Lewiston Baptist Church when I was about four...

My brother giving me a copy of Glen Campbell's "Wichita Lineman" album when I was five...

Sitting on the floor at my friend Glen's house, listening to Gordon Lightfoot's "Sundown" record...

Weekends with my best friend and my cousin at my uncle's cabin in New Hampshire, making fires in the wood burning stove while listening to John Denver 8-tracks...

Piano lessons with Mrs. MacDonald, my pastor's wife.

Well, times change. Life in Maine turned into life in Tennessee, piano lessons morphed into a love of guitar, and listening to Lightfoot, Croce, and Campbell passed into studying Keaggy, Kansas, and Toto.

9/11 happened, and the world changed. Things weren't as simple or as safe as they once were, the world seemed a little smaller and less innocent...

And Ridge Street quietly became Upland Road.

So this band and the music we play is born out of nostalgia, love of the music that made us, a desire to let our friends escape to a simpler time through the memories these song elicit, and named for the place where it all began.

We'll see you on the road!