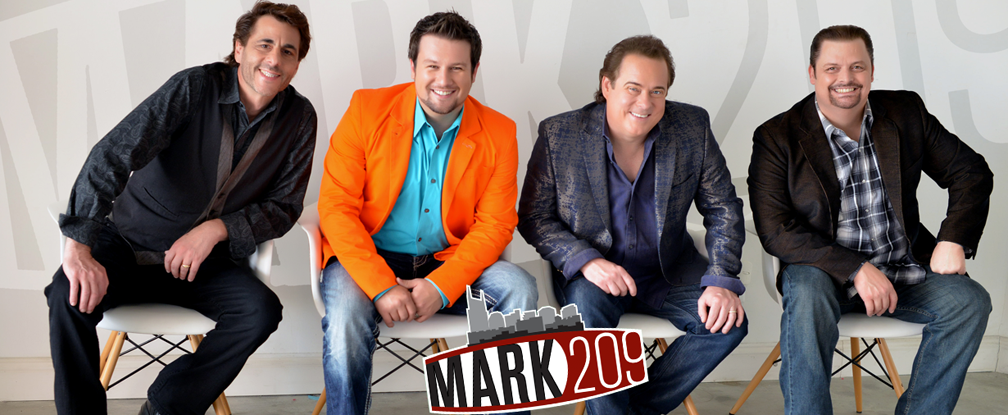 Getting to know MARK209
In just a short amount of time, MARK209 has garnered the interest of an industry. Tagged the "best group you probably have never heard" by industry leaders, MARK209 has certainly made a mark for themselves. The 2011 National Quartet Convention in Louisville, KY was no exception as they revealed their new name; which is a reference to Mile Marker 209 in Nashville, TN (the location of Music Row … and considered the Heart of Nashville).
Audiences respond immediately to the four-part harmony that they are accustomed to in Southern Gospel. However, MARK209's sound has more of a country grace and their lyrics reflect the life that many live, which allows them to effectively communicate to their audience. Evident in their recordings is the fact that they utilize some of Nashville's top writers and musicians.
MARK209 travels extensively across the United States and Canada, including appearances at Elvis Week 2012 Graceland Main Stage, the North Carolina Apple Festival Main Stage, Harmony at the Gulf, the Owasso Gospel Opry,the Rabo Bank Theatre,Bakersfield, CA and Tonanzio's Dinner Theatre. They have also been guests on many television programs including Nite Line and Down Home Gospel on Dove Broadcasting, The Good Life, and Gospel Music Today. The American Society of Gospel Music has broadcast three of MARK209's concerts as worldwide pay-per-view events. The group was also secured to sing the title cut of the soundtrack for a televised documentary about "The Church in the Wildwood", as well as to perform on The Wheeling Jamboree during the Jamboree's 80th Anniversary Celebration. During the Christmas season, MARK209 tours the country performing their highly acclaimed Christmas concert.
MARK209: Nathaniel Justice, Jym Howe, Jimmy Reno, Ray Woconish -- four superbly distinctive and recognizable voices blended together to bring fun, encouragement, inspiration, and an interactive worship experience to all ages.

FOUR PART COUNTRY FROM THE HEART OF NASHVILLE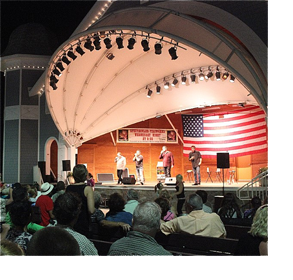 MARK209 has put together something everyone can enjoy with this Family Friendly country show. With classic songs that everyone will enjoy to their original songs, you will be uplifted as you sing, clap, and dance along with MARK209.
With each member of MARK209 bringing to the stage something unique and different it allows this group the versatility to move through decades worth of music allowing all ages to feel at home as they sing some of their favorites.
Being based out of Nashville, TN, country music's home town, allows MARK209 to have a sound that many will relate to, and yet being a quartet puts them in a category all their own.

CHRISTMAS FROM THE HEART OF NASHVILLE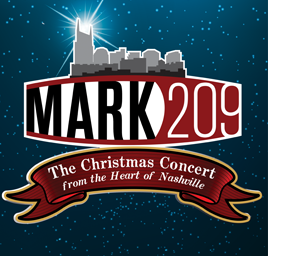 MARK209 brings you the sounds of the Christmas season like no other show touring today. All audiences will delight at their updated arrangements of timeless holiday classics and their original material will bring them to their feet.
In today's entertainment climate, it's rare to find a vocal group in which each member can command the stage on his own. But that's exactly what you find in MARK209: a tenor who soars with a stratospheric full-voice; a melodious crooning lead; an exquisite tonal quality baritone; and a dynamic bass voice. MARK209 will thrill your audience!
Though the show's foundation is a Nashville sound, MARK209 has seamlessly woven other styles into their performance. They have packaged a show with intricate vocal acrobatics, dancers, and comedy to make "The Christmas Concert - From the Heart of Nashville" a memorable gift for all ages.





MARK209 WORSHIP EXPERIENCE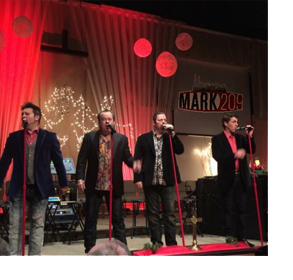 Worship is something that is not just mind or body. It is a wholehearted experience. When MARK209 set out, to create something special and spirit driven, they didn't want something that people just attend. Instead their goal was to have something that everyone would be involved in. Whether it's singing, dancing, or standing up for what they believe in… that is what MARK209 has done with their worship experience.
Through the stories and testimonies of the group, to the message written into each song, this is an experience that all can share and relate to. Everyone regardless of age or walk of life will find something to share in with MARK209.
Come be a part of a service near you, and see what God has in store.
VENUES
Rabobank Theater [Bakersfield, CA] Monmount College [Monmouth, IL] Elvis' Graceland [Memphis, TN] Bush Compound (Walker's Point) [Kennebunkport, ME] Seashell Oceanfront Pavilion [Hampton Beach, NH] CAL EXPO (Fish Family Fest) [Sacramento, CA] Wheeling Jamboree [Wheeling, WV] North Carolina Apple Festival Main Stage [Hendersonville, NC] Manatee Convention Center [Palmetto, FL] Arlington Music Hall [Arlington, TX] Bakersfield College [Bakersfield, CA] Dollywood Theme Park [Pigeon Forge, TN] Owasso Performing Arts Center [Owasso, OK] Smoky Mountain Convention Center [Pigeon Forge, TN] LifeLight Music Festival [Bethany, MO] Country Tonite Theatre [Pigeon Forge, TN] Green Center for the Performing Arts [Green Castle, IN] Center For Rural Development [Somerset, KY] Benton Event Center [Benton, AR] Trinity Music City [Nashville, TN]
TELEVISION APPEARANCES
TBN's Praise The Lord (with Jason Crabb) [Nashville, TN] The Good Life [Orlando, FL] Atlanta Live [Atlanta, GA] Inspirational Country Music Awards [Nashville, TN] Nite Line (WGGS-TV16) [Greenville, SC] Gospel Music Today [Tulsa, OK] Diamond Awards [Pigeon Forge, TN] "Christmas from the Heart of Nashville" [syndicated]
For more information visit
MARK209